Early in the offseason, the Atlanta Braves were as active as any team in baseball, signing Josh Donaldson and Brian
McCann within hours of each other. Since then, however, it has been the sound of crickets coming from SunTrust Park. Is that a big deal or not?
I feel like a collective message needs to be sent to Atlanta Braves nation at this point in the offseason and there is no person better to do it than Will Ferrell's character, Frank, from Old School.
"We can't have anyone freaking out, out there! We have got to keep our composure!"
It seemed like fans were teetering on the brink of meltdown before Michael Brantley signed with the Astros yesterday, but once that happened…oh boy.
Look, I get it.
We have been told how much they have left to spend after Donaldson and McCann and nothing has been spent.
We were told trades were the best way to upgrade the team, but nobody has been dealt.
We were told they were not going three years on Brantley or any other outfielder not named Harper and then Brantley signed a two-year deal worth 32 million with Houston.
Seemed affordable for the Braves.
The answer to all of the inquiries is simple: there isn't one.
While it is easy to get frustrated that it has been a quiet past few weeks, it is just as easy to see how much time is remaining in the offseason and the pieces that have to come together for this team.
There are too many pitching prospects and not enough rotation spots so something has to give there.
Julio Teheran will assuredly be traded, which will free up more money to fill needs in the outfield and bullpen.
Speaking of which, most relievers have not signed yet, including names the Braves have been linked to like Zach Britton.
The outfield options still include A.J. Pollock and to a lesser degree, Nick Markakis and I am not completely sold that Mitch Haniger and David Peralta will not be traded.
And then there is the highly covered and debated rumor of J.T. Realmuto.
Alan and others have written piece after piece on Realmuto, so I do not need to do it again.
But he will be traded and it might end up being the Braves. Who knows?
In a chat on The Athletic, David O'Brien still thinks the Braves will trade for a frontline starting pitcher.
While I am not sure who that could be, considering the way Cleveland has reshaped its team, the Giants waiting potentially on moving Madison Bumgarner until July, Zach Greinke being owed too much money and the Mets showing no inclination to rebuilding, it still might happen.
So as you can see, there is still so much to shake out.
There are times when I need to take my own advice and not get so antsy about the lack of upgrades on a team poised to be a powerhouse for the foreseeable future, but I know it's really hard to do so.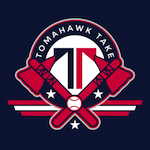 Want your voice heard? Join the Tomahawk Take team!
But I urge you (and myself) to be patient, fellow Atlanta Braves fan.
In Anthopoulos we trust.