With the calendar turning to 2019 and being just weeks away from pitchers and catchers reporting, fans are getting anxious about the Atlanta Braves.
Things have been awfully quiet since the Atlanta Braves signed Brian McCann and Josh Donaldson over a two-day stretch back in late November.
The Winter Meetings have passed us by, as well as Christmas and New Year's. And yet, the Braves don't seem any closer to making a move.
The thought out there is that they still are looking to find a replacement for Nick Markakis in right field, a bonafide leader in the starting rotation, and some help in the bullpen.
But what if the Atlanta Braves do nothing and go into Spring Training with the team they currently have in place?
I don't want people to overreact here, we are in a new type of offseason where a lot of big deals are still made in January and February. The free agent market is being held hostage at the moment by Manny Machado and Bryce Harper.
At the same time, a lot of options for the Braves in the outfield and in the rotation have come and gone. There aren't many players out there who could still make a huge difference for the Braves in 2019, so there is the notion that this team stands pat for now.
Another thing fans have to keep in mind is that 2019 was supposed to be the year the Braves start competing for a playoff spot. That plan was escalated last season mainly due to underperformances by other division teams like the Mets and Nationals.
This team wasn't really supposed to start competing for championships until 2020. The front office still has that future in mind and has to consider that when deciding if they should go for it in 2019.
With the Mets, Nationals, and Phillies all trying to win in 2019, it doesn't make sense for the Braves to try and counter those moves for one season and jeopardize the future success of this team.
I truly believe this team has the chance to go on another long run of success as long as the front office is patient.
That also doesn't mean that we should just give up on 2019. Even if the Braves don't make any other moves, the Braves will have a chance to make the playoffs this season.
Despite what I'm saying, I find it really hard to believe that the Braves don't sign a right-fielder. I think if it comes down to it, they will bring Markakis back on a one-year deal with an option.
But if they don't, there is still some hope that Adam Duvall gets back to his career norms as an everyday outfielder. I know that's hard to envision for Braves fans who watched him struggled mightily at the end of last season.
And if the Braves can't get an ace like Dallas Keuchel, Corey Kluber, or Madison Bumgarner, then I hope they don't do anything in the rotation. Adding a guy like Sonny Gray doesn't interest me at all. I think we have enough middle of the rotation arms already, and I would rather see some of our young guys get those starts.
As for the bullpen, I think we would be fine to start the season with what we have. It's sometimes easier to find bullpen help during the season anyway.
With the addition of Donaldson and another year of experience for the young guys, the offense should be just as good or better.
I feel pretty comfortable with the top three in the rotation, and I can live with Julio Teheran as the fourth or fifth starter. So I think the starting rotation can be just as good this season as well.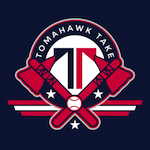 Want your voice heard? Join the Tomahawk Take team!
That's why I would not be too concerned at all if the Braves don't make any other moves. To me, as this team is constructed right now, I still believe they have a shot to win close to 90 games again.