The long time scout, Bridges, was promoted to the Atlanta Braves Scouting Director role in 2014 and Clark was brought back at the same time as assistant and advisor
On Wednesday, Ken Rosenthal reported that the Atlanta Braves have dismissed Brian Bridges, their scouting director and Roy Clark, the senior scouting advisor
This came kind of a shock because of the fact that it sort of came out of nowhere and that the Braves scouting department, especially Bridges, have been praised for their job. They've been part of the reason why the Braves have such a good farm for numerous years which included draft picks and international signings.
Bridges has been with the organization since 2007 where he's been an area supervisor for three years and a regional cross-checker for four seasons before being promoted to director in late 2014.
He's been credited for having a hand in the drafts of future All-Stars Craig Kimbrel, Jason Heyward, and Alex Wood among others and current prospects.
During that same front office shuffle in 2014, Clarke was hired as special assistant to the GM along with Gordon Blakeley. Blakeley resigned with John Coppolela in 2017 during that whole mess.
Clarke also had former roles as area scout, supervisor and then as scouting director for the Braves for 11 years before returning in 2014.
Both Bridges and Clarke had sign one-year deals for 2019 prior to this in October.
David O'Brien of The Athletic gave an explanation as to possibly why the Braves made the decision of dismissing the two:
It's kind of a head-scratcher because if Anthopoulos viewed Bridges so highly, why couldn't they be given different roles in the scouting department. Which is why there's belief, some from me, that the decision was at least influenced by the Carter Stewart situation.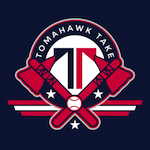 Want your voice heard? Join the Tomahawk Take team!
The Braves were already shaking up the minor league levels' team operations like manager roles and such but the scouting department was not expected especially someone who's been doing a good job.