The Winter Meetings are underway out in Las Vegas, and while not a lot of moves were made Monday, a lot of interesting news came out, including some comments from the Atlanta Braves GM.
Remember, not everything you read is true…especially when it comes out of Vegas and MLB's winter meetings. You never know when Rosenthal or Heyman might just be trying to recoup what they just lost on Blackjack. This article will pertain to the thought of the Atlanta Braves possible trading Ender Inciarte though. Let's dive in.
A very interesting quote came from Braves General Manager Alex Anthopoulos Monday evening.
http://https://twitter.com/FOXSportsBraves/status/1072298087790579712
Now this could obviously apply to any one of the 25 players or so the Braves will use at the Major League level next season, but lets be honest. The one name that is most likely to go is also the one that we keep hearing small rumors about going….Ender Inciarte.
Inciarte was acquired by the Braves in the now infamous Shelby Miller deal with the Diamondbacks. Originally he was maybe the 3rd part of that package but until now, he has been the brightest spot in that deal for the Braves. So why would the Braves want to deal him away now? First, let's look at his numbers up to this point.
2018 wasn't his best season, but he did have a much more Inciarte like half season after the All-Star game. Now with that being said, he was still worth 3.4 WAR total last season. His defensive greatness never dropped off either as he won his third consecutive gold glove and rightfully so since his Defensive WAR is constantly worth at least 2.
I think everyone knows just how good Ender is with the glove, but to allude to it, he has ranked 1st in putouts in the last 2 seasons and was first in all range factor rating systems in both 2016 and 2017.
To recap his offense just a little bit. Ender is good for at least 20 SB's a year and his career average is right below .300. He will obviously not wow you with any gaudy power numbers but for a leadoff hitter, he is just fine for the most part.
So again, this begs the question. Why would the Braves, who are in need of an outfielder, look to deal away one of the two sure outfields they have?
It surely can't be because of the money he is earned, as Inciarte is signed to a team friendly contract. He is signed for the next 3 years at $25.5 Million and has a $9 Million option for 2023.
Maybe it's the Braves would just like to trade him before he possibly ages a bit and loses his value some? Although he did just turn 28, maybe the Braves don't want to see how his body holds up into his 30's?
Or lastly, maybe its just the fact that other teams love Inciarte and are insisting on him and his contract being included in any deals the Braves are trying to make. Let me make myself clear, if sacrificing Inciarte means acquiring someone like Corey Kluber or anyone of that nature, then im not against it. If anything else, I myself would rather keep Inciarte and watch him roam the outfield at Suntrust Park for the next few seasons.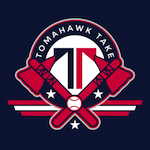 Want your voice heard? Join the Tomahawk Take team!
What about you? Do you think it's smart for the Atlanta Braves to possibly trade Inciarte? Let us know below!