The Atlanta Braves blogosphere has been begging for moves, but what it got was not what everyone really wanted.
While Atlanta Braves fans are certainly pushing for more moves, it's getting to be really rough to be writing about the team as no activity has happened in major or minor league signings since the winter meetings, which is over a month ago at this time.
However, there were actions this week by the organization, as the team settled with arbitration-eligible players, which was a great thing, won the grievance over the #9 pick, which was an even better thing, and let two long-time Atlanta Braves scouting team members go, and that was rough.
Let's take a look around to see some of the highlights of the week:
On their new location, the guys at Walk Off Walk got started with their top 50 prospect list. They opened with the #41-50 prospects last week and will release the list weekly.
Talking Chop is launching their top 30 prospect list this week, and they opened that with their honorable mention list on Sunday.
An interesting piece for many to enjoy on Talking Chop this week is Eric Cole's reflection on his re-entry into baseball card collecting. For those who have been long-time collectors or who once were collectors, this is an interesting look at the hobby now and re-entry into collecting.
Over at SportsTalkATL, Chase Irle was curious if the offseason has changed Craig Kimbrel's contract demands to a spot where he could be realistic for the Atlanta Braves.
Over at 92.9 The Game, Alex Anthopolous was on the radio with John and Hugh and updated the health of Dansby Swanson and Mike Soroka, and the news is good on both.
Braves Journal has a very fun series going on with their "Baseball movie slugfest" series this offseason, and they covered an easy competition this week. Rob at Braves Journal also discussed who will play right field for the team in 2019.
User Broges74 put together a very intriguing post on Braves Reddit examining the splits in the Atlanta Braves 2018 attendance and where the team could use more support in order to break into the top 10 in attendance in the league.
Bridges and Clark coverage
The firing of Brian Bridges and Roy Clark came as a surprise to many around Atlanta Braves country, and there were some quick responses. Our own Alan Carpenter had a great piece remembering his conversations with Bridges especially, but remembering both and their impact on the organization.
Eric Cole of Talking Chop put together a piece on the firing of Bridges and Clark. He referenced upheaval that occurred last fall in the coaching ranks as well in his piece.
Talking Chop's Scott Coleman covered the Braves new hire to replace Bridges, Dana Brown, who will take the title of Vice President of Scouting.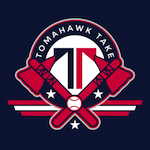 Want your voice heard? Join the Tomahawk Take team!
That's a brief coverage of all the excellent coverage of the Atlanta Braves this week around the Braves blogosphere. Hopefully you enjoyed!