The majority of Atlanta Braves fans come with an old school mentality, so players like Acuna and Donaldson will test their loyalty.
There is no denying that Josh Donaldson and Ronald Acuna are firey players – players that a lot of Atlanta Braves fans would often criticize in the past.
There haven't been many Braves players over the last several years who have been as flamboyant as these two will be in 2019.
A lot of Braves fans will try to deny it, but if Ronald Acuna was doing what he's been doing with the Washington Nationals they all would hate him just like they hate Bryce Harper.
And I'm not trying to say that there is anything wrong with some of Acuna's 'antics', I'm just trying to point out that this is something Atlanta Braves have not had to deal with in the past.
The Atlanta Braves have been viewed as an organization who stands up for some of the unwritten rules in the game, most notably not showing up the opposing pitcher.
The Sheriff of the No-Fun-Police is in town
It's interesting that they chose to bring back Brian McCann who became the face of that mentality when he didn't allow Carlos Gomez to touch home plate (FYI, one of my favorite B-Mac moments of all-time, and I couldn't be more proud of what he did in that game).
There is an ongoing battle in baseball as to what is right, and there is a lot of momentum for ignoring some of the unwritten rules of the past and just letting the players have fun.
Major League Baseball themselves made their stance clear with a TV add in the postseason with Ken Griffey Jr. saying, "Let the players play." That commercial even features a shot of Acuna.
For those who haven't watched Donaldson play a lot of baseball, he makes Acuna look like an angel on the field.
Donaldson is not afraid to flip a bat and show up an opposing team/pitcher. He plays with a lot of energy on the field, and a lot of times that can run other teams — and their fans — the wrong way.
A lot of Braves fans are going to have to make a decision this year. Are they going to stick to their traditions of the past and grow tired of the emotion Donaldson and Acuna show on the field, or are they going to join the new wave of baseball fans who want to see that emotion come out on the field?
I'm not here to tell you how to enjoy baseball, or that one side is right and the other is correct.
Can We Have it Both Ways?
In my opinion, I think there has to be a middle ground. I'm not in favor of guys flipping bats, admiring home runs, showing other teams up, and making it all about them.
I love it when a player shows genuine emotion in the game. But I feel like a lot of today's players express disingenuous emotional reactions just to draw attention to themselves.
I also think there is a difference between showing emotion in the fourth inning of game 23 and showing emotion in at a key moment of game three of the NLDS.
At the end of the day, it's all about winning. And if the Atlanta Braves are winning in 2019, I could care less about all of the unwritten rules Donaldson and Acuna are breaking.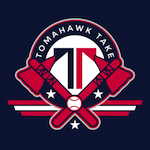 Want your voice heard? Join the Tomahawk Take team!
But if you are one of those old school Atlanta Braves who have bashed these kinds of players in the past, you might want to prepare yourself for the upcoming season.