The Atlanta Braves haven't been tremendously active this offseason, much to the chagrin of Braves fans. However, don't expect that just because it's the holiday season, deals won't happen.
With the Atlanta Braves still in need of a few pieces for the 2019 roster, fans have become impatient as players get signed by other teams. Now, as the holiday season commences, many Braves fans on social media have lamented that there will be no moves for the next week.
While this is by no means guaranteed, activity is usual around the major leagues over the final week of the year. In just the last week of the year in the 2010s, the following moves have taken place:
While none of these deals were made by the Atlanta Braves, there is obviously the opportunity to see a move or two made by the team over the next week. The better question is what move should be made?
The current low-price markets this offseason have been the catching and relief pitching markets likely due to a large number of available options. While the Braves should be relatively set at catcher (barring a trade that moves one of their two current veterans), relief pitching is certainly a focus.
This offseason, relief pitchers have routinely been getting less overall money, less years, and/or less average annual value from their free agent deals. While some may want the Atlanta Braves to sign a particular pitcher and get frustrated to see that pitcher sign elsewhere, the process is the right one.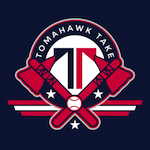 Want your voice heard? Join the Tomahawk Take team!
Most likely we will see the Atlanta Braves get a great deal on a veteran reliever this offseason, and it could happen this week or it may not, but don't put action this week out of the realm of possibility.