The regular season for the Atlanta Braves opens with a game in Philadelphia on the afternoon of March 28, 2019. We count down the days until the season opens!
We at Tomahawk Take are very excited for the Atlanta Braves season opener on March 28 in Philadelphia! We will be counting down to the day with Braves related numbers all the way until Opening Day 2019!
Today's number is 94. We are going to use that number to remember the entire career of Atlanta Braves Hall of Fame third baseman Eddie Mathews, whose 94.6 bWAR over his Braves career is second only to Hank Aaron in team history.
Mathews was born in Texas, but his family moved to Santa Barbara, California when Eddie was just six. He turned into a star player for his high school, where the field now bears his name. The Boston Braves signed Matthews in 1949 at age 17, and he was already hitting well in the minor leagues, putting up a .363 batting average and 17 home runs in 63 games of class D ball.
He played his next season in Atlanta in the minor leagues, slugging 32 home runs. He struggled with injuries in the 1951 seasons, but interestingly, he played in both of his future playing destinations, as the Braves' AA team was located in Atlanta at the time and the AAA club was in Milwaukee. Even in the 49 games he did play, he hit 7 home runs and put up a .292 batting average.
Mathews would come up to Boston in 1952, and he hit .242/.320/.447 with 25 home runs in his rookie season. The team moved to Milwaukee in 1953, and Eddie led the major leagues with 47 round-trippers, hitting .302/.406/.627. He made his first All-Star team and finished second in the MVP race.
This began an incredible run with the Braves that ended with the first season of the Atlanta Braves in 1966, when a 34-year-old Mathews hit .250/.341/.420 with 16 home runs. He became the only player that would end up playing in all three locations of the Braves franchise.
He played one more full season and a partial season with the Houston Astros and Detroit Tigers, getting a ring with the 1968 Tigers, only getting 4 at-bats in the World Series.
Overall, Mathews finished with 96.6 bWAR, which ranks him second all-time among third basemen in MLB history. He was selected to 12 All-Star games. He received MVP votes in 10 seasons, finishing as high as 2nd twice.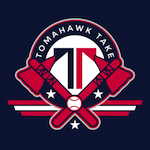 Want your voice heard? Join the Tomahawk Take team!
Opening Day will allow the Atlanta Braves to begin 2019 defending their National League East crown. We will be back again tomorrow with another day in the countdown!