The Giants ace and postseason star Madison Bumgarner is reportedly available. Is he the kind of frontline starter the Atlanta Braves should look to acquire?
Jon Paul Morosi of Fox Sports posted a story late last night stating the San Francisco Giants are listening on Madison Bumgarner. He said the Brewers and Phillies have had preliminary conversations with the Giants about the four-time all-star, but nothing has been too serious at this time.
Morosi also said the Atlanta Braves called earlier in the offseason, but those talks have since stalled.
Smart move.
On the list of potential frontline starters the Braves should/could acquire, Bumgarner would be not high on my list.
Yes, Bumgarner (when healthy) is as good as it gets.
From 2013-2016, the big lefty from North Carolina averaged 16 wins, an ERA of 2.86 and 226 strikeouts.
Back to the health, Bumgarner missed two and half months in 2017 with a shoulder injury (due to a dirt bike accident) and two months last season with a broken pinky (was hit by a line drive) on his pitching hand.
While those were fluky injuries, they were injuries, nonetheless.
According to Morosi, the price for Bumgarner is said to be a high-end pitching prospect plus more and the Braves, as has been stated many times over, have plenty of pitching prospect.
But Bumgarner is under contract for only one more year, so would it make sense to trade a Kyle Wright or Mike Soroka plus more for one year (presumably) of Bumgarner?
Would netting the draft pick if Bumgarner leaves after next year justify trading top prospects (rightfully assuming the Braves would give Bumgarner the qualifying offer)?
Would Bumgarner consider resigning with the Braves as he heads into free agency? It is worth the risk?
I just don't think so.
The following frontline starters who are rumored to be available have more years of control than Bumgarner, which would be a smart investment considering the window of championship contention the Braves have.
Corey Kluber (one year plus two options), Carlos Carrasco (one year plus one option), Trevor Bauer (two years of arbitration) and Noah Syndergaard (three years) make more sense to me than Bumgarner.
With the surplus of pitching capital the Braves can move to acquire talent this offseason, it would be smart to focus on players who have multiple years of control.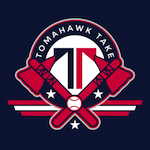 Want your voice heard? Join the Tomahawk Take team!
Bumgarner has been and can be great, but he isn't the piece that fits the Atlanta Braves puzzle this offseason.