The hot stove has been warming up over the previous few days and today the temperature rose slightly with an intriguing name now apparently on the Braves radar…or at least enough to appear in Braves rumors
After signing Josh Donaldson in November, it seemed like the infield was set for the Atlanta Braves going forward, but Andy Martino of SNY came out with a report of Braves rumors this afternoon that suggests otherwise.
Who knows how accurate Martino's sources are, but this at least presents a couple of questions.
First, if the Braves are interested in Machado and they already signed Donaldson, then what happens to Dansby Swanson?
If the Marlins are asking for a major league piece to be included in a trade for J.T. Realmuto, there could be a spot for Swanson.
Or Swanson, who has developed in the field, but struggled at the plate, could move to the bench and add more versatility to a place where Alex Anthopoulos loves depth.
Either way, an interest in Machado would show the front office's lack of trust in the former No. 1 pick—justified or not.
The second question deals from a financial perspective.
How much money do they REALLY have to spend?
If they have interest, even peripheral, in Machado, who was projected to get $300 million or more this offseason, even though that number might not be realistic anymore, then there has to be more money available than what all the reports have said.
After Nick Markakis signed his 1-year, $4 million dollar deal earlier in the week, the payroll rose to around $110 million, which was $26 million short of the payroll at the end of the 2018 season.
Mark Bowman of mlb.com said today in his Braves inbox that his early offseason estimates of $50-60 million to spend was a bit high and he thinks the Braves have around $15 million left to spend after signing Donaldson, Markakis and Brian McCann.
With Swanson entrenched at short and reportedly only $15 million or so to spend, this Martino's report seems far-fetched.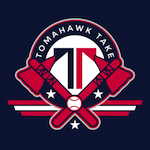 Want your voice heard? Join the Tomahawk Take team!
But with how close-knit this front office is about its plans, no Braves rumors report can be instantly scoffed at.