The pitchers were booted off the 40-man roster after the Atlanta Braves went FA shopping on (Cyber) Monday
The Atlanta Braves announced separately on Wednesday and Thursday that they had traded LHPs  Adam McCreery to the Seattle Mariners and Ricardo Sanchez to the LA Dodgers. Both were traded in exchange for cash considerations and were also added to their new respective rosters.
As reported on Monday, the two pitchers were both designated for assignments to make room on the 40-man roster for new signees C Brian McCann and 3B Josh Donaldson.
It shouldn't hurt the Braves as both have shown potential but also a lot of struggles with command and caused them to not really advance through the levels.
The towering McCreery made his debut earlier this season and pitched an inning during the period where the Braves were trying to find fresh arms for the bullpen. This could give, the almost 26-year-old, McCreery a chance to have more time in the majors.
For 2018, between AA and AAA, McCreery has a 3.65 ERA and has a strong strikeout rate (11.7 per 9) but also a high walk rate (6.1 per 9).
The Dodgers DFA'd switch-pitcher Pat Venditte to make room for McCreery on the roster.
Sanchez going to Seattle will be reunited with Mariners' GM Jerry Dipoto, who signed him in 2013 when Dipoto was the Angels' GM. At the time, Sanchez was 16 and was then eventually traded to the Braves during the early days of Atlanta's rebuild. The now 21-year-old hasn't quite developed to the expectations but is still young and has the talent to improve.
Sanchez became the Mariners' 21st top prospect according to MLB.com next to former Braves Rob Whalen (#22).
There was a chance the players, particularly Sanchez was going to be picked off waivers anyway so I guess this isn't so bad. A "few more dollars" that can be used for the club.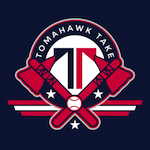 Want your voice heard? Join the Tomahawk Take team!
More of these moves could happen since GM Alex Anthopoulos says he and the Braves are planning to make more moves.