The Atlanta Braves should take advantage of the markets and seek their next outfielder via trade, not free agency.
Last offseason, the word was about how free agents struggled to find the deal they desired. This offseason, anyone (outside of relievers) is getting more than projections. The Atlanta Braves should stay away from that market and focus on trades.
So far this offseason, nearly every non-reliever that has signed has exceeded his MLB Trade Rumors projections in either contract length, average annual value, or overall contract value, or multiple aspects:
The two outfielders that have signed (Brantley and McCutchen) have signed for roughly 10% additional average annual value than projection. Here are some projections on remaining outfielders on the market.
To put things into perspective, here are the numbers on a Bryce Harper contract with the same level of add-on to estimated numbers that Brantley and McCutchen received for average annual value (rounded up to the nearest million):
5 years, $164 million
6 years, $196 million
7 years, $229 million
8 years, $262 million
9 years, $294 million
10 years, $327 million
11 years, $360 million
12 years, $392 million
13 years, $425 million
14 years, $458 million
15 years, $490 million
Pollock might be even a more direct comparison as he had a similar $15 million projected average annual value to McCutchen and Brantley. At four years at that rate, he would be in line for a $65+ million deal. Even Markakis and Jones would be nearing $10 million annually.
With the depth of the trade market still available, the Braves could acquire "top end" trade targets like Mitch Haniger, Clint Frazier, Kyle Tucker, Domingo Santana, Nick Castellanos, Starling Marte, or Nomar Mazara. They could also pursue "salary relief" targets like Kole Calhoun, Dexter Fowler, Yasiel Puig, or Wil Myers.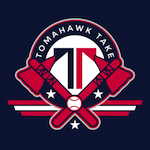 Want your voice heard? Join the Tomahawk Take team!
The Atlanta Braves could still chip in at the bottom of the market, aiming for guys like Carlos Gonzalez, Avisail Garcia, Melky Cabrera, Gerardo Parra, Curtis Granderson, or Hunter Pence. However, each of these players has their own deficiencies as a full-time starter, and it simply continues the point – the Braves are better trading for their final member of the 2019 outfield rather than signing him.