There are plenty of rumors about the Atlanta Braves young, controllable assets being up for trade. Don't believe the speculation.
After a surprising playoff push last year, the Atlanta Braves are expected to work on upgrading the roster. They have already signed Josh Donaldson to a one year deal, and have been kicking the tires on free agent pitching options. At minimum, they are in need of an outfielder and bullpen help. Meanwhile, the Nationals, Phillies, and Mets have strengthened their rosters, making an already tough division even more difficult to navigate.
Given those holes, it is not a surprise that the Braves are coming up in trade rumors. Young, controllable assets like Mike Foltynewicz, Ender Inciarte, and Dansby Swanson have been the subject of rumors all offseason. Those are the types of assets that any team would covet, making a potential trade that much more likely.
However, according to Jon Heyman, the Braves are not looking to move any of these pieces. It certainly makes sense as to why they would be reluctant to part with any of these players, especially as trading any of that trio would just weaken a spot that Atlanta already needs help in.
More from Call to the Pen
The Braves have been looking to upgrade their rotation, having been linked to Sonny Gray and Madison Bumgarner on the trade market, and Dallas Kuechel and a reunion with Anibal Sanchez in free agency. Foltynewicz, meanwhile, began to establish himself as a front of the rotation starter, posting a 2.85 ERA and a 1.082 WHiP while striking out 202 batters in his 183 innings. Trading him would not make any sense.
The same could be said for Inciarte. The Braves missed out on Andrew McCutchen, and have been linked to A.J. Pollock. While Inciarte is not the strongest hitter, with a lifetime .289/.337/.390 batting line, but his defense is irreplaceable. He saved 17 runs in center last year, a key factor in the Braves climb up the standings.
Of the trio, Swanson could be the easiest to move. Ozzie Albies and Johan Camargo could handle the middle of the infield, with Charlie Culberson backing up both spots. However, the Braves would be selling low on the former top prospect, and are not yet ready to give up on his potential. He did show flashes of what he could be last season, hitting 14 homers and stealing ten bases, even though his his strikeout rate and walk rates ticked in the wrong directions.
In the end, the Braves need to supplement their roster. While a trade or two could happen, it is more likely to involve Julio Teheran being sent elsewhere than for one of the Braves youngsters to be part of a blockbuster deal. If a younger player is traded, it is more likely to be the likes of Austin Riley, someone not yet at the major league level.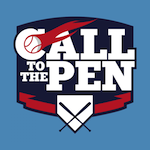 Want your voice heard? Join the Call To The Pen team!
The Atlanta Braves are a constant presence trade rumors these days. However, do not expect any of their younger, controllable assets on the major league roster to be moved this offseason.