Well ahead of the deadline Tuesday night, the Atlanta Braves protected 4 players from the Rule 5 draft. Are there any players in risk of being selected that were left unprotected?
The Atlanta Braves protected four players from the Rule 5 draft with moves announced Tuesday morning. Patrick Weigel, Huascar Ynoa, Jacob Webb, and Alex Jackson were each protected.
Let's first look at the guys protected and then at some that weren't that could possibly be selected…
Protected
Weigel was the easy guy to protect on the list of eligible players. Having made his way to AAA with elite-level pitching before undergoing Tommy John surgery, Weigel returned at the very end of 2018 and is looking forward to progressing toward the big league club in 2019, but he would certainly have been a bullpen candidate and an early pick in the Rule 5 if left unprotected.
Ynoa likely is the other easy protection. He's really enhanced his prospect footprint since coming to the Atlanta Braves in the Jaime Garcia deal in summer 2017. While he still needs seasoning to reach the majors as a starter, he has a big arm and could have been a flyer in the 2nd round of the Rule 5 as a bullpen arm for someone.
Webb is probably the third-most logical one, and a guy who has really seen his value actually tick up this offseason with an impressive performance in winter ball so far. He's gone perfect in 4 save opportunities with a 0.90 ERA along with a 2/14 BB/K over 10 innings in the Dominican Winter League. Teams could see him as a possible bullpen option, where he could work his way in 2019 with the Braves.
The interesting choice is Jackson, who is likely not the hitter or catcher enough to draw major league interest in the major league portion of the Rule 5, and he's already on the AAA roster, so he'd be protected for the AAA portion, where he could draw interest. Jackson's catching is still a significant work in progress, though he's certainly been willing to put in the effort. At the plate, he's shown power…but not a lot else consistently.
Left unprotected
The Atlanta Braves certainly got the 3 most likely selections protected. However, are there more that could end up selected in the Rule 5?
Likely
Reliever Josh Graham was originally drafted from the University of Oregon a raw pitcher after converting from catcher during his college years, but he has electric stuff that has been inconsistent in the minors, but he will definitely be a flyer guy to watch, perhaps not in the first round, but a likely pick.
50/50
Many scouts had very impressive looks at Ray-Patrick Didder in the Arizona Fall League. He has shown top-shelf defense now at both shortstop and center field, along with elite speed and on-base. While he's just spent a half-season at AA, his work in the AFL could propel him into a selection.
He's been up to the majors already, which could give a team interest in selecting Jason Hursh as an extra arm that can absorb innings. He's shown the ability to generate plenty of ground balls, and that can be valuable to teams.
Though he did not pitch in 2018, Caleb Dirks has pitched in AAA. His upper minors (AA/AAA) track record is strong, and he could be attractive for a team if they could get him in the 2nd/3rd round of the draft. He's put up a 2.20 ERA, 1.06 WHIP, and a 37/129 BB/K over 117 1/3 innings in the upper minors.
Though he struggled in a pure bullpen role in 2017, working more as a starter/swingman agreed with Michael Mader in 2018. He posted a 3.71 ERA over 102 innings split between 14 relief appearances and 16 starts. The lefty could attract some teams looking for a cheap option to soak up innings.
Longshot
While he has the raw talent to be a definite guy of interest for other teams, Travis Demeritte simply has not produced consistently at any point of his minor league career. While he did add the aspect of playing the outfield in 2018, and that could attract some teams, having not played above AA will likely keep him off the radar for most teams.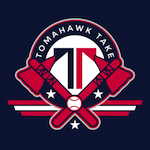 Want your voice heard? Join the Tomahawk Take team!
The Atlanta Braves protected the guys that were most likely to get picked, but they could still see a couple players go in the Rule 5 draft on December 13.