The young Atlanta Braves star turns 21 today, and as incredible as it is to consider, he is just getting started in his brilliant career!
A year ago at this time, we were all discussing the impact that now-20-year-old Ronald Acuna could have on the 2018 Atlanta Braves. The question was not whether he would be up to the major leagues, but when he would first show up – starting on opening day, or waiting until some service time had been met before getting called up.
To the chagrin of many, the latter was true, and Atlanta Braves fans went through roughly a month of their young star outfielder dominating in spring training, being told that wasn't good enough to be on the opening day roster, heading to AAA, struggling with his timing and his swing, and then finally getting his focus back and beginning to crush baseballs again just in time to come back up for a debut on April 25th.
We all know what happened next. The young Venezuelan hit .293/.366/.552 over 111 games and 487 plate appearances, scoring 78 runs, driving in 64, and pounding out 26 doubles, 4 triples, and 26 home runs. He even added in 16 steals for good measure on his way to winning the 2018 National League Rookie of the Year.
Interestingly, today is the 25th anniversary of Brien Taylor making the decision that ultimately ended his once-promising young career. We've seen as Atlanta Braves fans that while prospects are incredibly fun to track and follow, not all of them turn out the way that we hoped.
Acuna had the bloodlines to keep him better grounded in the game than Taylor ever was, though. He has seen five relatives play in the major leagues, and his father was a minor league player before becoming a scout. Certainly, Ronald Jr. was going to have a mature, balanced approach to the game as he hopefully became a very productive player.
Acuna has been all that and more. As part of the top 125 prospects countdown this fall, I went back to look at previous lists we'd done at Tomahawk Take. My first list came out the offseason after the 2015 season. Ronald had made his pro debut that year, playing up to Danville as a 17-year-old, but there was already buzz around him, and while it's rare that I push a guy in his debut season tremendously high that wasn't well-known before his debut, Acuna ended up #16 overall on the list.
After his season spent mostly on the DL at Rome in 2016, Acuna still was impressive enough to rank #5 on the 2016/2017 list. He dominated the Australian League after that list came out and possibly could have bumped up even another spot if I'd have re-evaluated after that season was done.
Before last season, Acuna was the clear #1 on the Atlanta Braves list after he'd moved himself to the #1 prospect in all of baseball. He dominated the Arizona Fall League to finish off a season where he hit 21 home runs and stole 44 bases.
The final scouting report I did on Acuna was prior to the 2017 season, and I put a comp on Acuna of Curtis Granderson. While some around Braves Country were less than enthused by that comp, he's really shown that to be a solid portrait of his abilities early on, and the Atlanta Braves would love to see that be his career path!
What to expect going forward?
If you go forward with the Granderson comparison, his second full season was when he put together his incredible 20/20/20/20 season, with 20 doubles, triples, home runs, and stolen bases. Jimmy Rollins also completed the feat in the same 2007 season, with the two of them becoming the first in 50 years to record such a season and the 3rd and 4th players ever in major league history to do such.
That is the type of incredible year we can look forward to from Acuna with the Atlanta Braves in 2019. The most impressive thing to consider is that his 2nd-7th full seasons, a six-year period, Granderson hit .262/.344/.503, averaging 25 doubles, 11 triples, 30 home runs, and 18 stolen bases.
It may seem like he's an impressive young player already, but we're looking at a player who honestly makes those numbers seem light, and that's just something that perhaps we don't appreciate enough as Braves fans.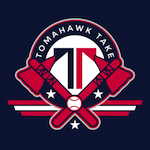 Want your voice heard? Join the Tomahawk Take team!
I was lucky enough to witness the Atlanta Braves career of Andruw Jones, and I was one of his biggest advocates, but even then, I don't think I appreciated just how special what he was doing truly was. Hopefully, we as Braves fans remember that with Acuna, and when he has a 2-20 slump in May that brings his average to .230, we understand that he'll likely have a 10-20 to follow and enjoy the ride with such an incredible young talent.
Happy birthday, Ronald!