Each season, Minor League Baseball's website has awards termed the MILBY's. This year, the Atlanta Braves organization is up for six of the awards.
The Atlanta Braves have built up an impressive farm system and received plenty of recognition for that. That includes the annual MILBY awards, which the Braves are nominated for six awards this season. Let's take a look at the nominations:
The big nomination is the award for "Best Farm System". The Atlanta Braves are competing with the Houston Astros, Toronto Blue Jays, St. Louis Cardinals, Los Angeles Dodgers, Philadelphia Phillies, San Diego Padres, Tampa Bay Rays, Minnesota Twins, and Chicago White Sox. The Atlanta Braves at this time one year ago were the consensus top farm system in the league. Many feel the Padres have passed the Braves, but that is the only team that is a consensus around the game at this point.
Not surprisingly, the Atlanta Braves have a nominee for the Top Starting Pitcher in the minor leagues. While some could argue that multiple Braves farmhands are worthy choices, the one that received a nomination was Touki Toussaint, who pitched to a 2.38 ERA and 163 strikeouts over 136 innings between AA and AAA.
Though he is facing a very tough field for the award, right-handed starter Bryse Wilson received a nomination for Breakout Prospect after a season where he ascended three levels of the minor leagues all the way to the major leagues at 20 years old.
Wilson makes another appearance as a nominee for Top Performance for his start on August 15th after two rough first outings in AAA. Wilson set a team record for strikeouts, fanning 13 along the way as he allowed just one hit over 8 innings.
A frustrating game for the Florida Fire Frogs ends up getting a nomination for the Game of the Year. The Fire Frogs fired 10 no-hit innings combined among their pitching staff, yet still lost the game in walk-off fashion in the 11th inning to Charlotte.
The final nomination comes for outfielder Justin Dean, whose diving catch earned a nomination for the Top Defensive Play of the Year.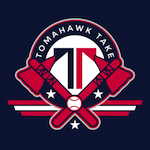 Want your voice heard? Join the Tomahawk Take team!
There are just 13 total categories, so to have nominations in 6 of them shows just how excellent the Atlanta Braves season was down in the minor leagues! The links to vote for each award is in its description in this article, so go vote for your Braves!!