The Atlanta Braves are now less than 10 weeks from Opening Day. Let's take a deep look into franchise history with a nice move into the 60's.
Throughout the franchise history of the Atlanta Braves, the team has had players that were among the league's greats at any given time, whether at the plate or on the mound (or both). One of those greats in his time was Hugh Duffy.
Originally part of the Chicago Cubs, Duffy came to Boston originally with the team in the American Association at the time before signing with the Braves franchise, then the Beaneaters, in 1892 at age 25. Duffy would play 9 seasons with the franchise.
In an era when clubbing even a handful of home runs was a big deal, Duffy topped double digits twice with the organization and hit at least 5 in all but one year in the organization. He finished his time in the Atlanta Braves organization in 1900 with 69 career home runs.
With 2 of the home runs coming in the 1900 season, Duffy left the team second on the team in the 19th century in home runs with his 69. Herman Long had 83 in that same time.
Duffy's home run totals are impressive when you consider that he didn't put up a ton of other extra-base hits. His big season for extra-base hits came in 1894, when he tallied 51 doubles, 16 triples, and 18 home runs.
Outside of that 1894 season, Duffy never topped 30 doubles in a season and had just one other double-digit triples season in his time with the organization along with the two double-digit home run seasons.
Duffy was leaned on as a run producer, driving in 100 or more runs in 7 straight seasons. He led the organization in RBI in the 19th century with 927 by 75 over the closest player (Long had 852).
Impressively, when he left the Atlanta Braves organization in 1900, he had the 7th most home runs in all of baseball in the 19th century, with 104 including his time with other organizations, though he played fewer seasons than anyone ahead of him on the list.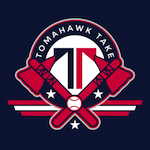 Want your voice heard? Join the Tomahawk Take team!
Hugh Duffy may not be a guy who Atlanta Braves fans relate to the current team heavily, but he is someone that definitely shaped the history of the organization.