Many times in the 1990s and 2000s, Atlanta Braves fans were spoiled by the pitching the team offered. Today's number is a great example of just how good and how consistently good that pitching was.
The Atlanta Braves had a three-headed pitching machine for most of the 1990s and early 2000s, whether those three heads were Tom Glavine, Steve Avery, and John Smoltz or Glavine, Smoltz, and Greg Maddux, the team had consistent elite production in the front of the rotation for 15 years.
Two of those guys were around for the majority of the run, Glavine and Smoltz. Smoltz was acquired in 1987 from the Detroit Tigers for Doyle Alexander. Smoltz would make his debut the next season.
Many don't recall, but while Tom Glavine was the first one to win awards, John Smoltz was the first young Atlanta Braves starter in the late 1980s to make an All-Star team in 1989, posting a 12-11 record that season over 208 innings, with a 2.94 ERA and 1.12 WHIP.
It's the 1988 season that we're looking at for the #67 for today, however. Smoltz's first taste of the majors was not excellent, as he posted a 5.48 ERA and 1.67 WHIP over 64 innings. His ERA+ was 67.
For those who are not initiated on +/- statistics, ERA+ is a statistic that compares what the league average pitcher would post for an ERA in the conditions that the pitcher faced in a season. The average pitcher will be awarded exactly a 100 score. Above that 100 mark is an indication of being above average, below average is under that 100 mark.
The 1988 season would be the only season until his final season in 2009 that Smoltz would produce a season under 100 ERA+, and it's the only season in his 20 seasons with the Atlanta Braves that he did so. Smoltz retired with a 125 career ERA+ in 3,473 innings, an incredible testament to his consistency and excellence.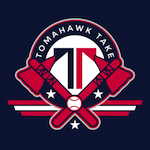 Want your voice heard? Join the Tomahawk Take team!
The consistency of John Smoltz is certainly something that Atlanta Braves fans knew well, and it's a big reason that he was voted into the Hall of Fame in 2015.