Certain players have been seemingly stuck on the Atlanta Braves roster, no matter how poorly they play. We look at one that had that feel at times with today's number.
Certain players seem to stick on the Atlanta Braves roster far beyond their usefulness. Whether it's due to a comfort level with the manager, having compromising pictures of the front office, or what sorts of trickery may be employed by players to remain on the roster. One of those players was certainly Emilio Bonifacio.
Pre-Braves Career
Before he came to the Atlanta Braves, Emilio Bonifacio was actually a player that many teams would want on their roster. His speed and contact ability allowed him to put up a .267/.329/.343 line with 110 stolen bases through 2012, playing all over the field.
He then spent two years having very good half seasons. In 2013, he hit .284/.352/.348 with 16 stolen bases for the Royals in just 42 games. He opened 2014 with the Chicago Cubs, hitting .279/.318/.373 with 14 steals.
Time in Atlanta
Bonifacio was acquired as part of a trade in the summer of 2014 along with pitcher James Russell from the Chicago Cubs for Victor Caratini. In 41 games after being acquired, Bonifacio struggled, hitting .212/.273/.280 with 12 steals.
After a year with the White Sox organization, Bonifacio returned to the Braves organization in 2016, wearing uniform #64. He spent time in 2016 between AAA Gwinnett, where he hit .298/.356/.369 with 37 stolen bases over 107 games, and Atlanta, where he hit .211/.268/.211 over 24 games.
Somehow, even after that season, the Atlanta Braves brought him back and gave him a major league contract for 2017. Bonifacio opened the season hitting .132/.150/.211 over 38 games before he was released that June.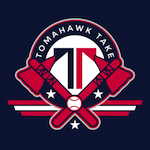 Want your voice heard? Join the Tomahawk Take team!
Bonifacio is still just 34 for the 2019 season, and he spent 2018 in the minor leagues, so he's still an active player. If you want a way to be scared, Atlanta Braves fans, the Braves do still need to fill the AAA roster, and Bonifacio is available for 2019.
Be afraid. Be very afraid.