The Atlanta Braves have rarely traded away a player that turned out to be more valuable than thought at the time. Today's number is one that definitely exceeded his perceived value at the time.
Few players that the Atlanta Braves traded over their run in the 1990s and early 2000s came back to show more value than the team thought they possessed when they were moved. Guys like Jason Schmidt, Adam Wainwright, and Elvis Andrus had very good careers, but they were also highly-regarded when they were traded and netted the returns they did because of their prospect value.
Rarely did the Atlanta Braves undersell a prospect, that is, rarely did the team trade away a player for what appeared second-division value, and the player turned into a first-division player. It did happen with Charlie Morton, even if it took multiple seasons after the Braves had traded him away.
Charlie as a Brave
Charlie was a long, lean pitcher at 6'4″ and 180ish pounds with a chance to develop beyond the upper 80s velocity he flashed as a high school pitcher in Connecticut before the Atlanta Braves drafted him in the 3rd round in 2002.
He never really found that next level velocity with the Braves as he filled out. He filled out possibly too much, and getting in shape in 2008 really helped him streamline his delivery to find low- and mid-90s. His heavy, hard curve turned into a big weapon, and he put up a 2.05 ERA in 79 innings. However, once he got up to the big leagues, he posted a 6.15 ERA over 74 2/3 innings that season, wearing uniform number 63.
Returning to AAA showed similar excellent results in 2009 before the Atlanta Braves moved Morton as part of a midseason deal along with Gorkys Hernandez and Jeff Locke to bring outfielder Nate McLouth.
Needless to say, the rough Braves career of Nate McLouth certainly makes it tougher to digest the success of Morton now.
Morton's development
The Pittsburgh Pirates under Ray Searage are a fastball-centric organization. They helped Morton to develop his fastball into a high-spin weapon, but without development of his curve and with struggles with his health, Morton managed just 801 innings over his 7 seasons with the Pirates, with a 4.39 ERA and 1.43 WHIP.
As he returned from injury in 2016, he showed a renewed ability with his curve. This was noticed by the Astros who brought in Morton and gave him space between starts to rest and recover as needed. That allowed him to put up 29 wins, a 3.36 ERA, a 1.18 WHIP, and 313 2/3 innings over his past two seasons with the Astros, featuring his impressive spin on both his curve and his two-seam fastball.
Morton signed with the Tampa Bay Rays this offseason, coming off the first All-Star season of his career.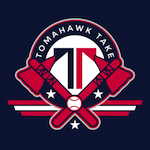 Want your voice heard? Join the Tomahawk Take team!
While it doesn't happen often for the Atlanta Braves, losing Charlie Morton was one that the team regretted eventually.