The Atlanta Braves look to rebound after a rough game 1 as they take on the Dodgers ace in game 2 of the NLDS
For each game this postseason, you will find a "game thread" here on Tomahawk Take. This will be a spot that you can count on Atlanta Braves fans to be to discuss the game and cheer on our favorite squad as they pursue a World Series title!
The last time the Atlanta Braves were in the playoffs, they faced off against the Dodgers, with the memory of Craig Kimbrel waiting to be called in from the bullpen a sore image in the mind of many Braves fans. There are very few pieces remaining on either squad from that series 5 years ago.
This year's Dodgers lineup is dynamic and able to run up scores in a hurry and efficiency and the starting pitching is very solid. It's the bullpen where the Atlanta Braves will have a chance to make hay, and based on the rosters, any game going into extended time should definitely favor the Braves.
Let's look at game 2:
Starting for the Dodgers
Injuries have been an issue for Hyun-Jin Ryu since he was signed out of Korea by the Dodgers, but he's never performed as well as 2018 when healthy. This season, he's made 15 starts, tossing 82 1/3 innings, with a 1.97 ERA, 1.00 WHIP, and a 15/89 BB/K ratio.
The concerns with the bullpen could be to the Braves advantage in this matchup as Ryu has not pitched beyond the 7th inning this season, and he's yet to even reach 100 pitches, so how much the Dodgers will be willing to push either of those limits, regardless of how dominant Ryu may be, will be limited. Working the count will be vital for the Braves, pushing up Ryu's pitch count early in the game.
The Dodgers announced lineup:
1. Joc Pederson, LF
2. Justin Turner, 3B
3. Max Muncy, 1B
4. Manny Machado, SS
5. Yasiel Puig, RF
6. Cody Bellinger, CF
7. Enrique Hernandez, 2B
8. Yasmani Grandal, C
9. Clayton Kershaw, P
Starting for the Atlanta Braves
Anibal Sanchez came to the Braves in spring training just hoping to earn a roster spot, and now he's pitching in the second game of the NLDS against the current best pitcher in the game. Sanchez has a solid postseason record as well, putting up a 2.79 ERA over 38 2/3 career postseason innings.
He'll face off against a Dodgers lineup that teed off on Braves pitching in game one
The Braves announced lineup:
1. Ronald Acuna, Jr., LF
2. Johan Camargo, 3B
3. Freddie Freeman, 1B
4. Nick Markakis, RF
5. Kurt Suzuki, C
6. Ozzie Albies 2B
7. Ender Inciarte, CF
8. Charlie Culberson, SS
9. Anibal Sanchez, P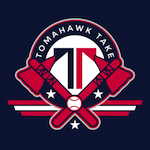 Want your voice heard? Join the Tomahawk Take team!
Comment below!
We will be here throughout the game, commenting in the comments section, so click on that comments section and join us while you watch the game today!