A return to Tomahawk Take, we answer Atlanta Braves minor league questions on the final Friday of each month. Here is January's edition!
The last time I answered all of your Atlanta Braves minor league questions, it was to announce my departure from Tomahawk Take to head off to be the lead editor on another site. After just over a year, I returned to join with Alan as editor back here with Tomahawk Take, and thanks to you, the readers, we have experienced two record-setting months on the site. I felt it was time to bring back an old tradition!
This week, a few major top 100 lists were released, including the Baseball America list and Baseball Prospectus list. The Atlanta Braves landed 8 players on each list. The Padres bested them on both lists, with the Rays also having more prospects on the BA list.
The Rules
Okay, there really are no rules. You have a question about the Atlanta Braves minor league system, feel free to ask! If you have a question about the Atlanta Braves draft plans, feel free to ask! If you have a question about anything to do with the Braves, ask away!
In fact, with my other gig, I work plenty on other teams' prospects as well, so if there's another team's farm system that you've always had a question about, feel free to ask about that as well.
I will not guarantee that I know all of the answers, but I will give you the best answers I can, based on watching plenty of hours of film on the guys in the farm system and talking with various contacts around the game.
Looking ahead
We had our first scouting report in quite a while go up this past week when Kyle Muller was profiled. Plenty more of those are to come as we inch closer to spring training.
The big thing to look for will be the update to my top 125 list that was initially released last October. That will come next Thursday as there have been a few players leave the organization, and there has been some additional information come in to consider for ranking as well. Look for that next Thursday!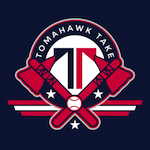 Want your voice heard? Join the Tomahawk Take team!
With all that said, feel free to ask away in the comments below, and I will be checking in at various points throughout the day to answer any questions you have posted on the Atlanta Braves!