The Atlanta Braves farm system may no longer be the #1 overall system, but as the end-of-season rankings from MLB Pipeline show, the system is still quite strong.
The consensus top farm system at this time last year, the Atlanta Braves have fallen behind the San Diego Padres due to the depth of the Padres and the graduation of a few Braves players to the major league level.
That does not mean, however, that the Atlanta Braves would not be in the conversation for the #2 system in the game, even with losing the prospects that were stripped from the team in November of 2017 along with the graduations to the majors in 2018. The recently-released MLB Pipeline end-of-season update to their top 100 rankings show exactly that.
The Braves led the top 100 with 10 players on the list, including 5 in the top 50 prospects. Here are those that made the list:
The only conspicuous absence to me on this list is William Contreras, who has firmly placed himself inside of the top 100 in my eyes, but it's hard to argue against any of these players placed where they are on the list currently.
This offseason should bring more confirmation of just how stacked the very top levels of the Atlanta Braves farm system as more rankings are released, but one of the more intriguing pieces of looking at this list is the fact that five of the 10 on this list will be competing for a starting rotation position to open 2019. The future is now for Braves fans, and evaluators around the game see it!
This is a good time to remind that October 15th will begin our annual countdown of the top 100 Atlanta Braves prospects here at Tomahawk Take. Our Benjamin Chase has been checking with sources inside and outside of this country to put together his list, and you will begin to see some of the fruit of those evaluations as scouting reports begin popping up on the site.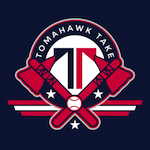 Want your voice heard? Join the Tomahawk Take team!
As always, look to Tomahawk Take for all of your Atlanta Braves prospect information and evaluation!