Recent reports have indicated that the Atlanta Braves could be interested in a pair of perplexing free agents. Is there any legitimacy to these early rumours?
The Atlanta Braves are entering what appears to a paradoxically critical offseason for the franchise. There is, both among the fans and front office, a lot of debate as to which direction the team should be heading. Should they be trying to improve the roster via trades or should they be looking to sign big free agents?
That question may be becoming more clear, as Mark Bowman of MLB.com reports that former Indians outfielder Michael Brantley and catcher Wilson Ramos appear to be on the Braves' radar. Bowman notes that Brantley and Ramos simply fill the defensive needs of the Braves, and are therefore not overly shocking free agent targets.
Brantley, 31, has always been admired for his natural talent but has had a perpetual inability to stay on the field, having played more than 140 games only four times in nine big league seasons.
More from Call to the Pen
In 2018, he earned himself an All-Star nod thanks to a fantastic .309/.364/.468 slash line, adding 17 homers, 36 doubles and 12 stolen bases. He could be a bargain if he's signed for the right price and is able to remain healthy.
Ramos, also 31, is another intriguing piece. A 2018 All-Star himself, he split last season between Tampa Bay and Philadelphia, slashing .306/.358/.487, a line oddly similar to that of Brantley. With a robust 15 home runs and 70 RBI, he's considered one of the top catcher available in free agency this winter.
A former member of the Washington Nationals, Ramos is poised to be one of the most attractive backstop options, and figures to have his name mentioned in numerous rumours as the months go by.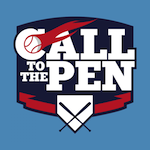 Want your voice heard? Join the Call To The Pen team!
Regardless, it'll be interesting to see just how much weight these rumours have, as the Atlanta Braves, an already solid squad, could certainly benefit from adding complementary pieces like Brantley and Ramos.